We will provide the thorough repairs your septic system needs.
While septic systems have a few advantages over public sewers, like minimal infrastructure and a smaller environmental impact, you are responsible for the repairs your septic system needs. This means instead of waiting for the city to resolve your problems, you need to find a septic company you can trust—one that not only provides quality workmanship, but also emphasizes excellent customer service. We're one such septic company at John E. Byrd, Jr. Trucking and Tractor Service LLC, and we're proud to provide the septic repairs you need in Durham, North Carolina.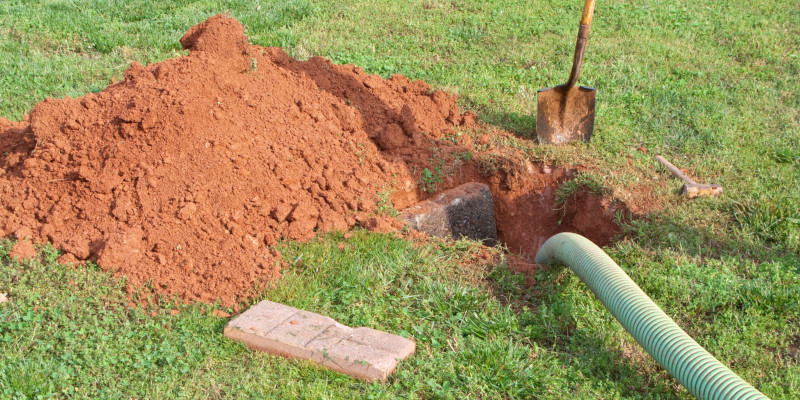 Our family business opened in 1972. With decades of experience in the septic industry, we have the expertise we need to handle your septic repairs. We'll make sure to ask you a few important questions when we arrive at your property, so we can determine the possible causes of your septic problems. From there, we'll examine the system itself to locate broken or worn-out parts and then fix them with attention to detail. By the time we are finished, you'll be able to rely on your system to dispose of your waste properly again.
If this is your first time having a septic system and you don't know what to expect, we encourage you to reach out to us. We are always willing to answer your questions about septic repairs or related topics, and you can always count on us to give honest answers.
If you need septic repairs, request your estimate today. We look forward to assisting you.
---
At John E. Byrd, Jr. Trucking and Tractor Service LLC, we offer septic tank maintenance services for customers in Hillsborough, Durham, Chapel Hill, Carrboro, Efland, Cedar Grove, Rougemont, Bahama, and throughout Durham County and Orange County, North Carolina.
Similar Services We Offer: