Hire a company you can trust when it's time for your septic pump-out.
Getting a septic pump-out is a routine maintenance task that a professional can easily perform for you every few years. Without a regularly scheduled septic pump-out, your home runs the risk of hazardous waste working its way into your home as your tank overflows.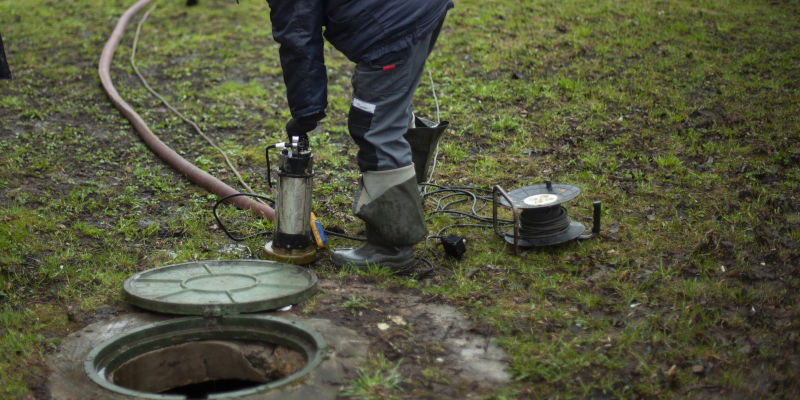 To prevent this from happening, we recommend that you give us a call. At John E. Byrd, Jr. Trucking and Tractor Service LLC, it's our mission to provide the good people of Durham County, North Carolina with reliable and safe septic services they can count on. Septic-pump out services are no exception — this is why we always take the time to explain the process to our clients, so they know what they're getting instead of being obligated to trust a company blindly.

It's also crucial that you leave the logistics to us because the septic pump-out process requires health department licensing — which we have. Part of our certification also dictates that we keep the hazardous waste away from groundwater or the immediate environment around it. Otherwise, it could pose a problem to the ecosystem and surrounding areas, in addition to being a health hazard.
That's why our expert contractors will walk you through the process — and we know it like the back of our hands, since we've been in operation since 1972. If you have any questions about getting a septic pump-out, feel free to reach out to us anytime. It's our passion to service your home and family with honest septic services that you can rely on for many years to come.
---
At John E. Byrd, Jr. Trucking and Tractor Service LLC, we offer septic pump-out services for customers in Hillsborough, Durham, Chapel Hill, Carrboro, Efland, Cedar Grove, Rougemont, Bahama, and throughout Durham County and Orange County, North Carolina.