Our team is here to take care of all your septic tank pumping needs to keep your system in good working order.
One of the many services we offer here at John E. Byrd, Jr. Trucking and Tractor Service LLC is septic tank pumping. For those who don't know, a septic system is not connected to public sewer lines, and therefore can't send waste to public treatment facilities. Instead, liquid waste flows through a network of pipes and filters, which remove toxins before returning the water to the soil. Solid waste sinks to the bottom of the septic tank and stays there until it is removed. The process of removing solid waste from the tank is known as septic tank pumping, and it needs to be done every few years in order to keep the system in good working order. This is not a job you would want to do yourself, so we encourage you to have our experts take care of it for you.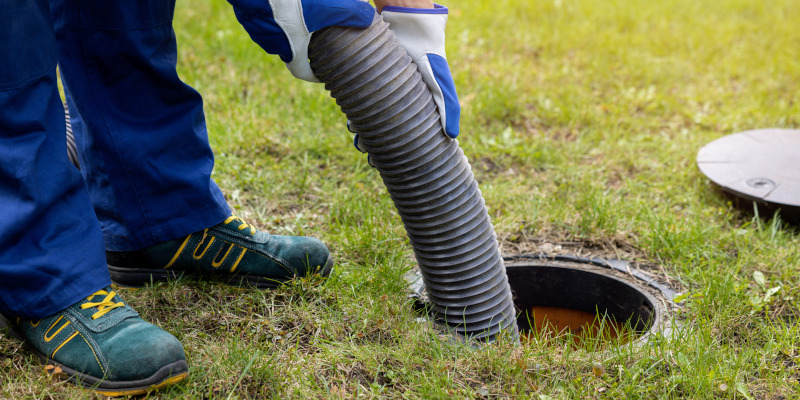 Our team has been working in the septic industry since 1972, so it's safe to say we have plenty of experience. We have completed countless septic tank pumping jobs over the years, and you can count on us to make this process quick and efficient. We'll make sure your septic system remains in good working order so you can avoid malfunctions.
We are proud to serve the community here in Hillsborough, North Carolina, and we want to help you keep your septic system in great condition. If you need septic tank pumping services, just give us a call to have our team take care of this unpleasant task for you.

Why it Matters to Pump Out Your Septic Tank
FAQs About Septic Tank Pumping
If your property uses a septic tank rather than being connected to a public treatment facility, you might have many questions about the system in general, as well as septic tank pumping. Our team offers this service and more, ensuring your system continues to run smoothly. We're also dedicated to helping our customers understand what a septic system is and how they can help it function better. A few of the questions we're asked most often are listed below.
Display NONE
What does it mean to pump a septic tank?
Septic tank pumping involves removing solid waste and sludge from a septic tank to function appropriately and not back up or break down.
What happens if I don't have my septic tank pumped?
If your septic tank isn't pumped regularly, it can get clogged, sewage can back up, your property might start to smell, and the system could fail. This can also lead to expensive replacements or repairs.
How do I know when my septic tank needs to be pumped?
Slow drains, bubbling pipes, sewage smells inside or outside your home, and pools of water near the drain field are all signs that it's time to pump your septic tank. If you're unsure, contact our team for an assessment.
How long does it take to pump out a septic tank?
How long it takes to pump out a septic tank depends on how big it is and how much waste has built up in it. When we initially check your septic tank, we can give you an approximate time frame to complete the project.
---
At John E. Byrd, Jr. Trucking and Tractor Service LLC, we offer septic tank pumping services for customers in Hillsborough, Durham, Chapel Hill, Carrboro, Efland, Cedar Grove, Rougemont, Bahama, and throughout Durham County and Orange County, North Carolina.
Similar Services We Offer: