We are proud of our track record for efficient and effective septic tank pumping.
When things in your septic system start to get overly full, septic tank pumping is the natural answer to the problem. Whether this is a new topic for you, or you've been a rural homeowner for years, we can help you with your septic tank pumping needs. We've been proudly serving the Durham, North Carolina community as John E. Byrd, Jr. Trucking and Tractor Service LLC for over 40 years. Our company has been passed down from father to son, making this a special lineage of service and honesty that has been carried on for years.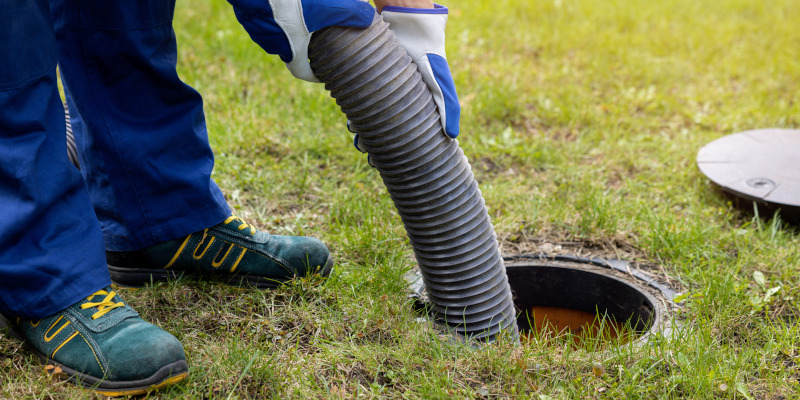 When you give us a call for a septic tank pumping appointment, we will make sure you're aware of every step of the process. There won't be any surprise fees or wool pulled over your eyes — that's not how we roll. Instead, when we visit every 3-5 years for a routine septic tank pumping, you can depend on us for full transparency and the same honest work we would offer our friends and family. To us, the good people of Durham are friends and family, and you'll see this attitude in everything we do.

Whether you're worried about your septic system malfunctioning or just need a routine septic tank pumping, we can help. Give us a call anytime for clear options that will help us diagnose the issue quickly and accurately, so you can get back to doing whatever it is you do best. That's the only way we do business — and when you hire us, the results will speak for themselves.
The Importance of Septic Tank Services
---
At John E. Byrd, Jr. Trucking and Tractor Service LLC, we offer septic tank pumping services for customers in Hillsborough, Durham, Chapel Hill, Carrboro, Efland, Cedar Grove, Rougemont, Bahama, and throughout Durham County and Orange County, North Carolina.
Similar Services We Offer: