Schedule septic cleaning regularly to keep your system performing well.
While septic cleaning may not be your favorite topic of discussion, it's our area of expertise. Like it or not, every septic system needs periodic septic cleaning, and at John E. Byrd, Jr. Trucking and Tractor Service LLC, we are ready and willing to help you get your septic cleaning needs addressed in a snap. With more than 4 decades of experience helping our clients maintain their septic systems, we know what it takes to keep things flowing smoothly.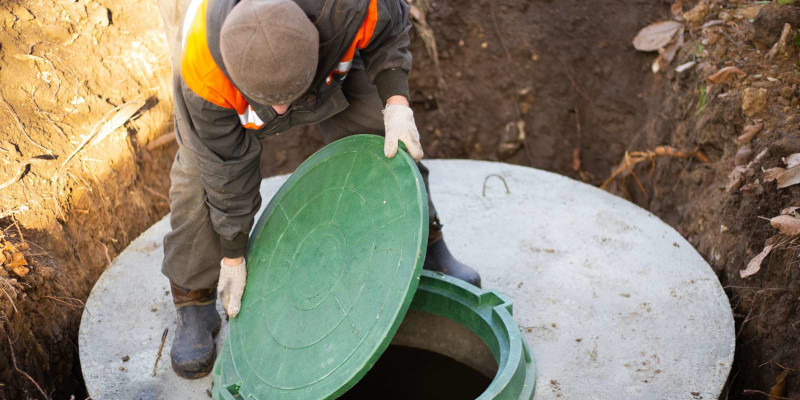 Septic cleaning is an important part of property and sanitary maintenance — and you don't have to be an expert on the subject to keep yours in good working order. It's really as simple as this: The best practice is to set your septic cleaning up on a regular schedule. For most households, septic cleaning should be done every 3-5 years, but multiple factors influence the proper timing, such as the size of your tank and the number of people in your household. We are always happy to advise you on the best schedule for your property.

However, if you are new to the property or you aren't sure when your last septic cleaning took place, you should watch out for these warning signs. If you're seeing (or smelling) the following in your home or yard, it's a good idea to call us for a septic cleaning right away:
The scent of sewage
Difficulty flushing or backup in the pipes
A greener lawn than usual
The Importance of Septic Tank Services
We are more than happy to discuss options with you anytime, and we love serving the good folks of Durham, North Carolina. Give us a call, and we'll educate you on every step of the process, so you know exactly why and how we've chosen the method that we're offering you. We've worked very hard at establishing a client base built on trust and accuracy, and we want to ensure you have the information you need about your septic system, so you know exactly what you're being sold and why. Learn more about how we can help you keep your business clean and tidy by reaching out anytime.
---
At John E. Byrd, Jr. Trucking and Tractor Service LLC, we offer septic cleaning services for customers in Hillsborough, Durham, Chapel Hill, Carrboro, Efland, Cedar Grove, Rougemont, Bahama, and throughout Durham County and Orange County, North Carolina.
Similar Services We Offer: