Our septic company keeps things flowing properly on your property.
Looking for a septic company you can trust can be a daunting task. First, you have to worry about permits and certifications, and then you need to make sure this company has your best interests at heart and will be completely honest with you about what you need (and what you don't). That's why at John E. Byrd, Jr. Trucking and Tractor Service LLC, we're confident that we're the best septic company for you to call.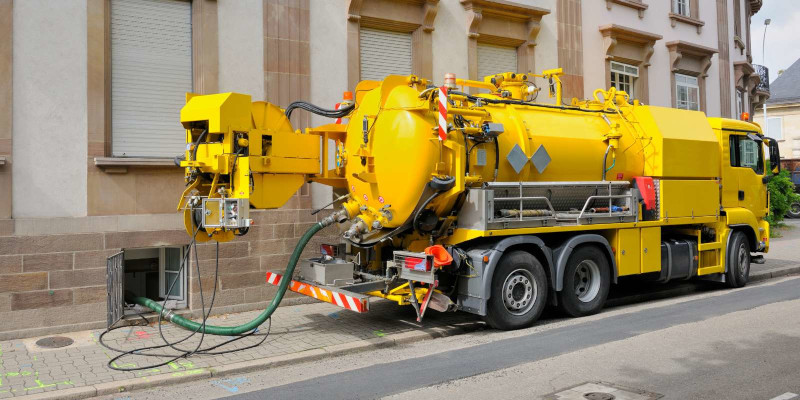 First and foremost, we've got over 4 decades of experience under our belts that make us prepared to handle any septic situation. No matter what state your tank is in, our team can handle whatever you throw at us. We're also Health Department certified, so you can rest easy knowing that all our business practices are ethical, safe, and efficient.
The Importance of Septic Tank Services
While most people need an appointment every 3-5 years for routine septic tank cleaning and maintenance, you may run into issues occasionally that require more attention. We are also happy to give you a more precise estimate of how often you should plan to schedule septic services based on the size of your household and other factors.

We also like to educate people about signs to watch for that indicate calling a septic company would be wise. If your grass is suddenly growing greener than usual near your tank or drain field, or you notice the smell of waste around your home or yard, we can help. Give us a call anytime for service that take care of your problems with honesty and communicate every step of the way. We love serving the neighborhoods of Durham, North Carolina and would be honored to be a part of your home's regular maintenance routine. If you've been on the search for a local septic company you can trust, we're the right team to keep things flowing for years to come.
---
At John E. Byrd, Jr. Trucking and Tractor Service LLC, our septic company serves customers in Hillsborough, Durham, Chapel Hill, Carrboro, Efland, Cedar Grove, Rougemont, Bahama, and throughout Durham County and Orange County, North Carolina.
Similar Services We Offer: